| | |
| --- | --- |
| Posted on January 6, 2015 at 4:30 PM | |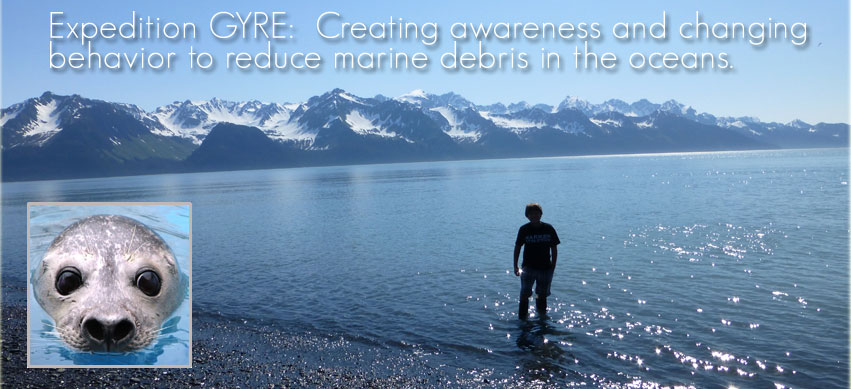 Debris on remote beaches, even in the wilderness of Alaska




Peter Murphy, the Alaska Regional Coordinator for the NOAA Marine Debris Program, was recently invited to participate in the GYRE Expedition, an innovative and unique project planned by the Alaska Sea Life Center that brought together scientists, removal experts, educators and artists aboard the R/V Norseman to observe, discuss and explore the issue of marine debris in Alaska and work on ways to raise awareness nationwide.
There's an active, innovative and positive debris community. The debris problem is big and multi-faceted, so it can seem overwhelming. But having had the chance to meet with people on the beaches they've worked hard to clean, and listen to stories of the ways they've come up with to do that work, shows how much difference a few people can make.

Humans are the source of debris and the solution. Every piece of debris we found on beaches came from one source – people. Whatever country it came from, it still was manufactured by people for use by people. Cleanups on the beaches (and in the water) help reduce the amount of debris in the ocean, but preventing more debris is the key. That prevention takes people changing their behavior, not just at sea but on land, where data shows more than 80 percent of all marine debris starts. Hopefully this trip is part of the awareness that leads to those changed behaviors.