| | |
| --- | --- |
| Posted on December 16, 2014 at 2:25 PM | |
Just imagine, no water lilies for Monet
Article and image from The Nature Conservancy: Nature in Art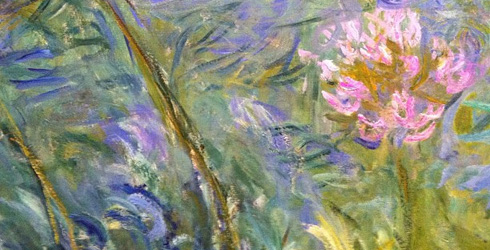 Can you imagine walking through an art museum and not seeing any trees? No mountains or streams, sunrises or sunsets? No birds or horses? No boats on rough waves or relaxing landscapes?
It's impossible, because nature is everywhere in art – from the literal to the abstract inspiration provided by the textures, colors and sounds of the natural world.
Being outdoors can lift our spirits and stoke our creativity. The beauty of nature reflected in art is just another reminder of our need to protect it.
From the beginning of human history, nature has played a vital role in our creative expression. The lands and waters we rely on for daily survival shape how we view and interpret the world around us. And in turn, the art we create from nature's inspiration becomes part of our personal and cultural identity. Nature's beauty and power is ingrained in our lives, our history and our culture. By conserving nature, we are helping nurture our artistic spirit and ensuring that future generations will continue to find inspiration in the natural world around us.