| | |
| --- | --- |
| Posted on January 8, 2015 at 4:30 PM | |
"Realizing the meaning behind his photos of waste "was an experience that was almost like waking up from 'The Matrix.' " -- Chris Jordan

Chris Jordan is a photographer and filmmaker who documents the effects of our mass consumption on wildlife and the planet. Read more about Chris here.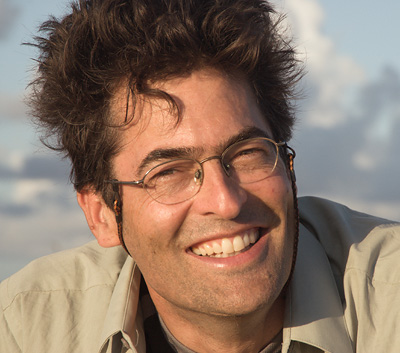 Image Credit: www.chrisjordan.com/contact.php
When we show fourth-graders a four-minute film by Chris Jordan called Midway, the effect is profound. The film shows exactly what plastic means to a colony of birds on Midway Island; watch this and you, too, will feel a strong resolve to stop adding plastic to our planet.
Chris Jordan was once a corporate attorney who loved photography. After ten years of work as a lawyer, he quit his day job and used his talents to show how our garbage was affecting the planet.
His films and photography are beautiful, compelling, and startling. His photo series "Intolerable Beauty: Portraits of Mass Consumption" gave people a new perspective on how much waste we generate.
Midway: Message from the Gyre shows where some of the plastic we discard ends up – a fatal attraction to birds. Please watch Chris Jordan's short film and tell us what you think.